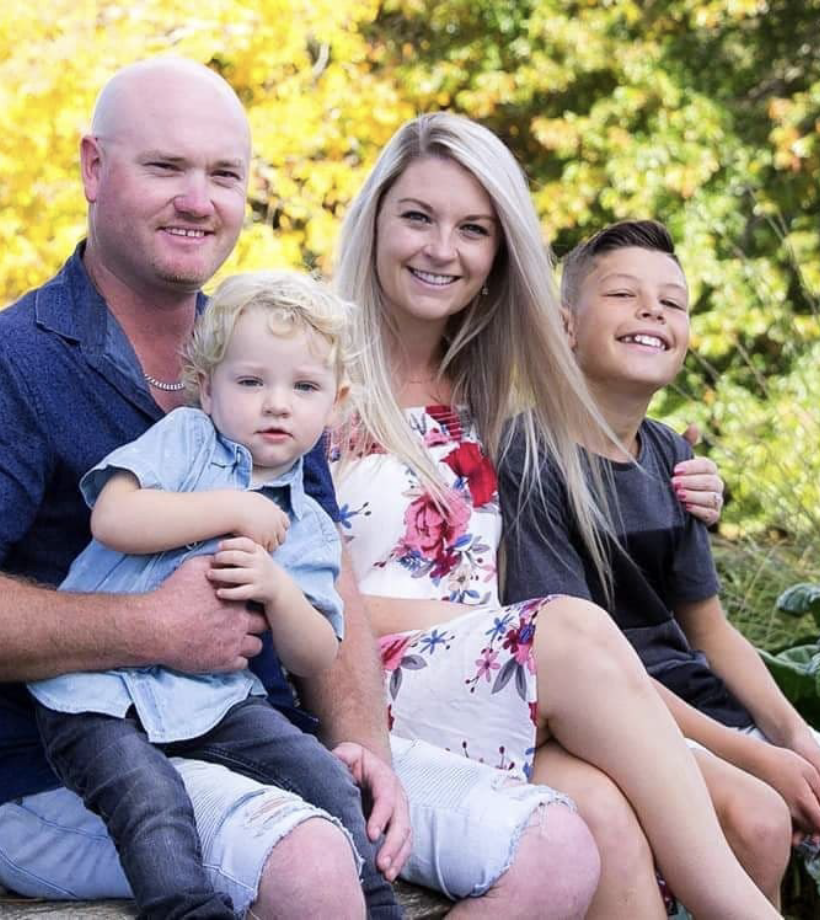 Want to find out more about Erin?
Give us a bell:
Hi, my name is Erin and I have lived in in Pokeno since 2019. I am originally from England and I moved to New Zealand when I was 15 years old.
I am lucky to have travelled the world a bit when I was younger, and this is something that I look forward to doing more of again one day. My husband Rory and I have 2 boys and we love to keep active as a family. On weekends we enjoy exploring the outdoors, spending time with our extended family and visiting the different places that our beautiful country has to offer. 
From the time I was a little girl I knew I wanted to work alongside young children. In 2013 I jumped on board with the Stems FROM HOME team providing Homebased Care and I haven't looked back since! I am a fun, energetic and optimistic person and I believe that children connect really well with these qualities. It is a special thing to be able to open my home to families and care for their children, and I really love the relationships that grow through this. I look forward to the opportunity to meet you and your child. 
My philosophy is that children learn through play, so the more experiences that they can have, the more they can learn. My goal is to make every day a fun adventure in which the children thrive! 
During the week we participate in regular outings to libraries, parks and other community experiences. We also love to be outdoors so make the most of local bush areas, reserves and nature walks.
I regularly team up other local Stems FROM HOME Educators and we arrange playdates for our groups or trips to different places that support the children's current interests. 
A Stems colleague and I started up a music group at the Pokeno Hall, and this runs fortnightly. We love running a group that brings locals together, where children and adults can connect and have lots of fun through music and movement. It also provides large group experiences for children and a place for new friendships to grow. 
Stems FROM HOME Programme
Stems FROM HOME run a weekly programme of programmed events, community outings and group experiences.  All of our Educators and whānau are welcome to attend. For our Educators based in the Franklin district and beyond this includes weekly Playgym session in Pukekohe, and fortnightly music and movement sessions in Pokeno. We also meet up for Kaititiro Whenua (community explorers) outings and do workshops for the children at Bunnings Takanini. All information is shared in our term flyer. 
* First Aid/Civil Defence Kit
* Age appropriate sleep furniture
* Car seats
* Personal linen and hand towels 
* A quiet home environment, in which children are able to have really good naps (if needed). 
* Programme planning and monthly learning stories about your child's individual learning and development, using Educa (online portfolios). 
A change of clothes as we like to fully experience everything we do! 
* A hat and sunblock in summertime. Please apply sun block to your child in the morning and I will reapply during the day 
* Gumboots and a raincoat for the rainy months 
* Sufficient nappies, wipes/cream, bibs, feeding bottles and special security objects 
* A healthy packed lunchbox and a water bottle 
Please remember to bring along your child's Stems Journal. These are a useful communication tool for sharing daily entries about your child's day, care routines, happenings and up-coming events