Stems Points Of Difference
Stems is locally owned and operated in East Auckland and Canterbury by two New Zealand trained teachers, with a passion and purpose for making a positive difference in the crucial early years of the holistic development of our infants, toddlers and young children. Quality childcare with a loving, in home educator, Stems from home. Tamariki (children) are our passion and Growing Young Minds FROM HOME, is our purpose.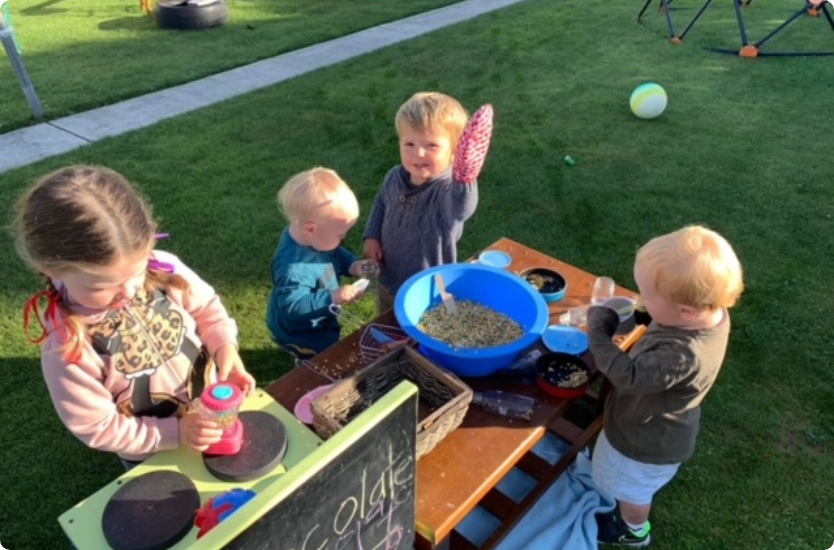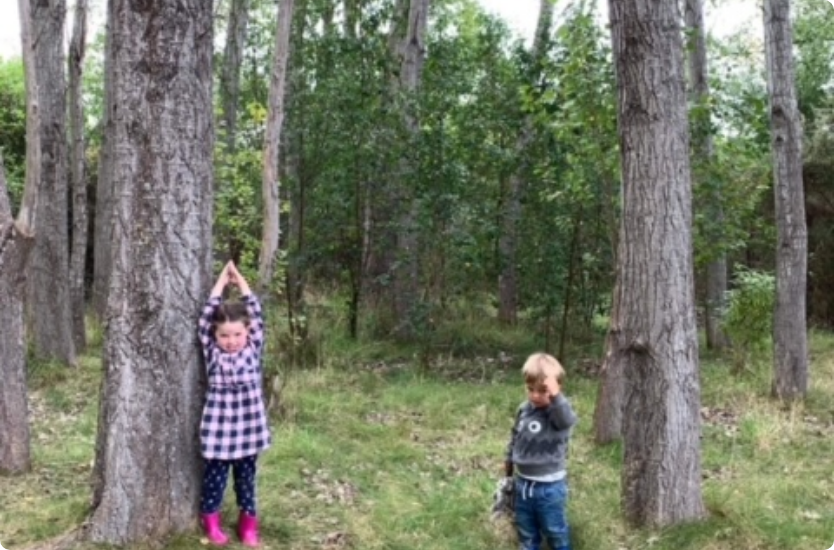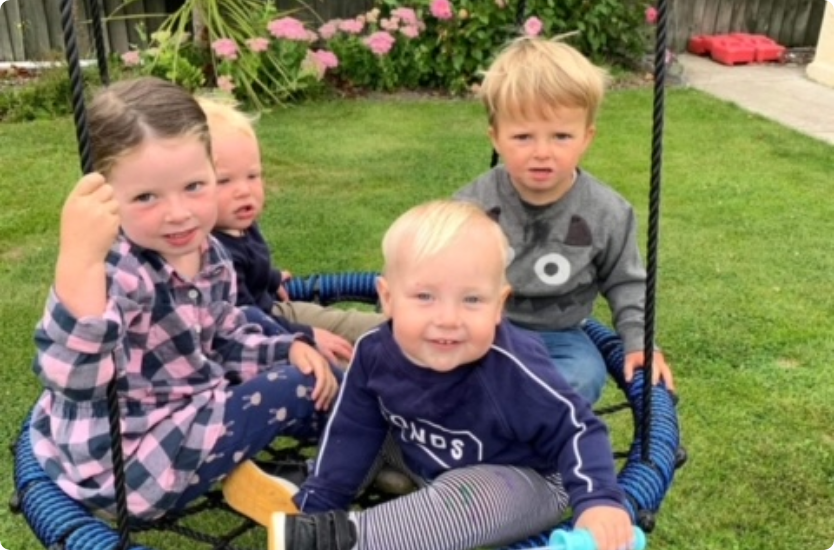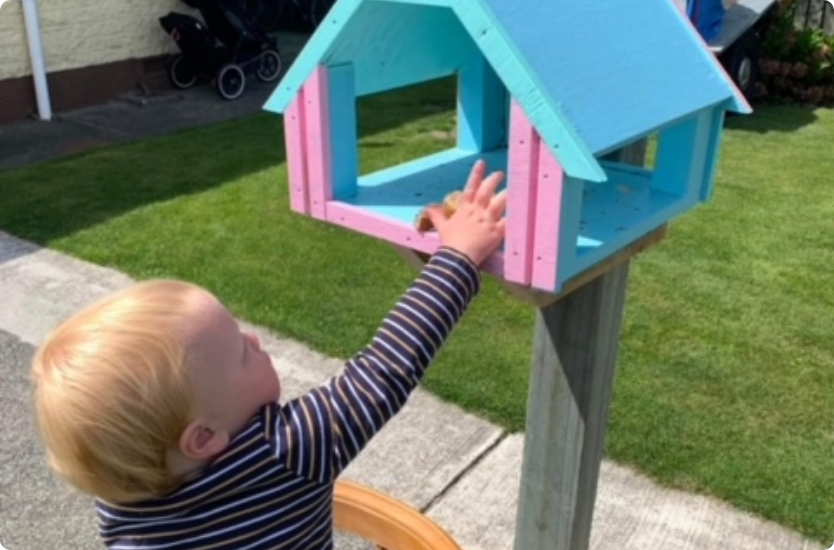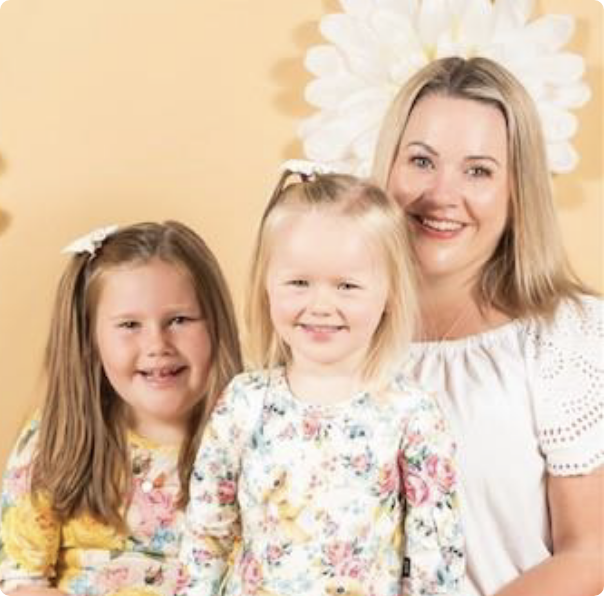 Emma McAlister (BTchLn)
I have worked with tamariki and their whānau for many years now, in many different scenarios, including as a primary teacher, nanny, homebased Educator and Education Marketing Consultant. I have seen first-hand the incredible benefits quality, homebased childcare with a sensitive, secure Educator offers our whānau. Opening Stems FROM HOME in 2011 has been the absolute highlight of my career so far and I love the way we can help so many local whānau through Stems FROM HOME.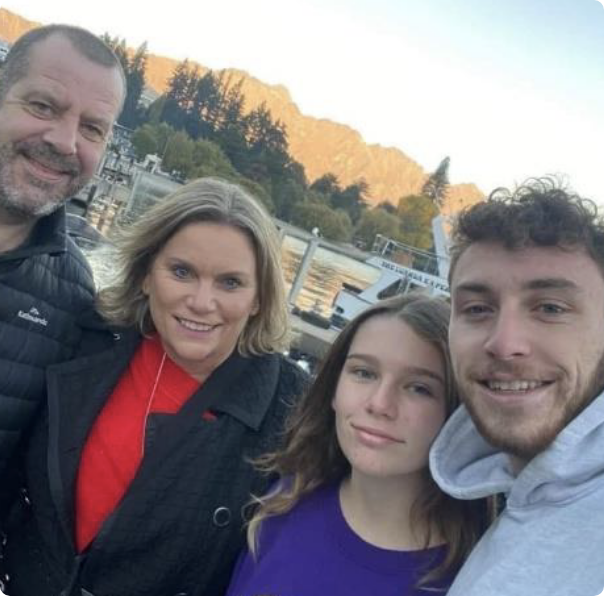 Stephany Wofinden (Dip ECE)
I have worked in Early Childhood Education throughout my career, and I have been privileged enough to have lived in the UK and worked as a nanny, within the homebased childcare sector there. Upon returning to Aotearoa (New Zealand), my whānau and I settled in Howick, East Auckland. I completed my Diploma of Early Childhood Education and have enjoyed being a part of many different childcare environments, including both homebased childcare and day-care.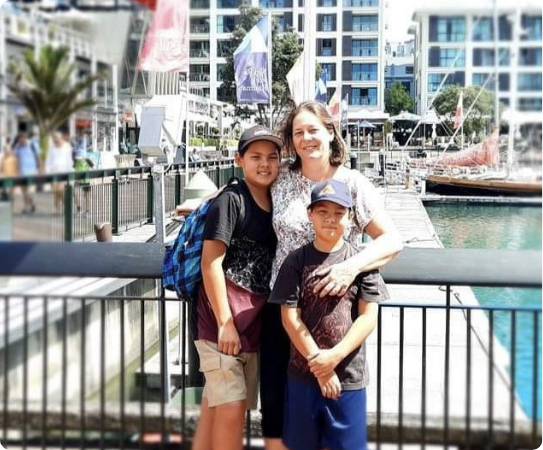 Glenda Chong


Learning Advisor – Auckland
I am passionate about Home-Based care as I have seen the strong benefits for all involved and the amazing outcomes for the children in care. My own children shared their childhoods with other tamariki and whānau, and that is the unique beauty of Home-Based care - the closeness of the bonds with the tamariki that come into our homes means that we can respond to each of them at an individual level and be flexible to their needs on any given day.
Sarah Hamilton


Learning Advisor – Christchurch
My early childhood career started when I noticed a little footprint in the sand at the beach….. a little footprint of innocence. Wanting to make a difference in our community, I felt strongly that work with tamariki was the right path to take for me. Helping each little person I meet on their own journey, within the early childhood sector in New Zealand.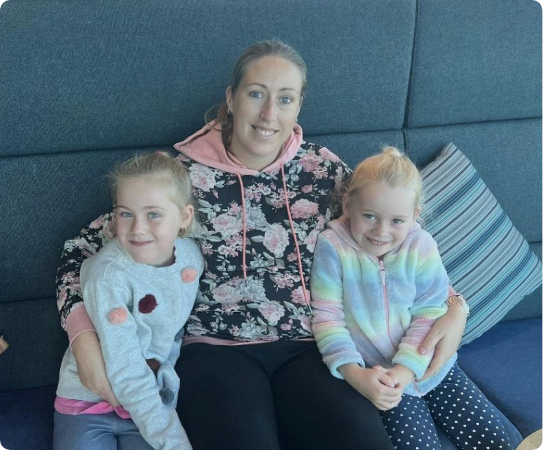 Robyn Mears


Education Administrator
Working for Stems FROM HOME was the best move I have made; I love my job! I am a real people person, so the interaction with whānau, Educators and our Learning Advisors is lovely. Seeing how Stems FROM HOME has evolved and seeing the passion involved in the care of the tamariki is amazing. I am always happy to receive any emails or messages from our lovely Stems FROM HOME whānau so please feel free to touch base anytime.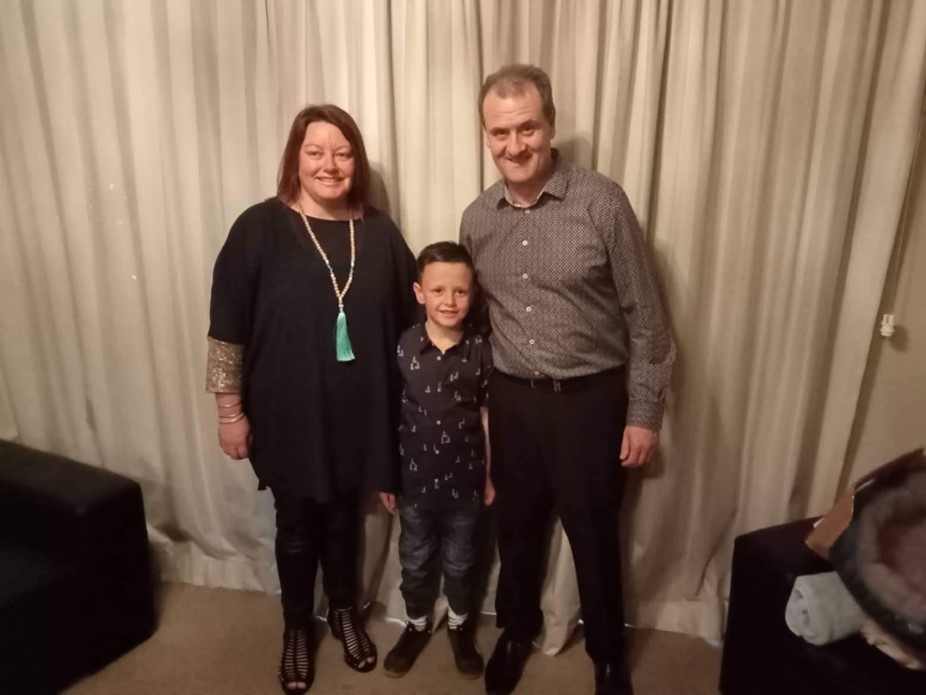 Hayley Greig


Learning Advisor – Christchurch
Life changed for me when I had my son and this led to me viewing my teaching as a holistic one with knowledge from all aspects. I returned to teaching in a Nursery environment where I was able to apply my parenting knowledge to my teaching with a real passion to support working parents & whanau. I have a strong interest in leadership, mentoring and supporting other teachers &and educators to reach their full potential, acknowledging that I am also on a journey to be all that I can be.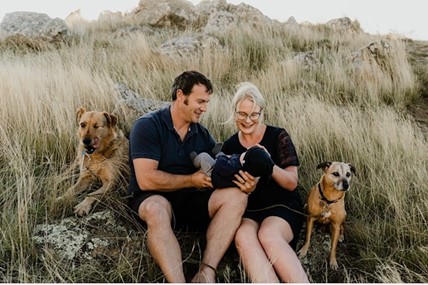 Carla Burt


Learning Advisor – Christchurch
Early Childhood Education has always held a special place in my heart. Our tamariki are precious and it is an absolute honour to support and empower our tamariki throughout their early years of learning. My passion is to support our tamariki, Educators and Whānau, to be the best individual they can be. Relationships are the guiding principle that influences all that I do. Stems Points of Difference
There are many choices for child care and Home Based child care within the regions of East Auckland/Franklin and Canterbury today. Which provider you trust to really understand your needs when supporting you to choose the ideal In home educator for your young tamaiti (child), plays a huge part in the ongoing care and service your family, and the educator you select, receives. There is a remarkably big difference between homebased child care and QUALITY Home based childcare. We want you to have only the very best for your infant, toddler or young child.
At Stems FROM HOME we always go above and beyond the minimum Ministry of Education criteria for NZ Home Based Education and Care. As well as being thoroughly safety checked (including police vetted, reference checked, ID checked etc) and first aid trained, educators work from comprehensively health and safety approved home environments, we offer:
A clear, individualised learning programme for your child, linked to the NZ Early Childhood Curriculum. This encompasses each of the following: 
Tamariki (children) are not casual guests within our home environments. They have been entrusted to us for the purpose of nurturing them and building foundations of values upon which their future lives will be built. We believe that all learning stems from home. Our educators strive to provide a safe and settled environment with opportunities for independent exploration within the home setting. Inclusion of each tamaiti (child) is fostered through seamless relationships built upon passions and interests and by valuing everyone as a learner.

By allowing our tamariki (children) to learn, grow and develop in an environment where they are nurtured and respected.

Upholding the concept of mana tamariki, which makes tamariki (children) the central focus of all activities in each learning environment.

Fostering reciprocal relationships with the land and sustaining tamariki (children's) instincts in a natural, authentic learning environment.

Providing a well-balanced and varied programme that is based within our community.

Encouraging open, honest and positive communication and relationships with tamariki (children), educators, whanau (families) and learning advisors.

Sharing and learning through a variety of digital mediums (technology) .
'Steph and the team are fantastic. We struck gold when we were connected to our son's carer. She is truly amazing. Our little boy was not responding well to daycare at all. It was awful. Lots of tears, refusing sleep and food. Once he started with her, he immediately began to grow in confidence and has simply thrived. No more tears, just lots of smiles and lovely experiences. We all couldn't be happier!'

- Claire, Howick.
'Our girls are thriving in the STEMS environment. Their educator provides care in a warm and nurturing environment where as parents we have real peace of mind when it comes to their safety and wellbeing. We get daily updates from their educator and receive more high-level updates also, so we always know how they are progressing. The care is tailored to the individual children with the whole experience feeling inclusive. We love being part of the STEMS family.'

- Joan & Al Penny, Maraetai
'Both of our girls have been part of Stems since they were 12 months old. With one daughter now at school and another still attending care with her Educator, we have been continuously impressed over the years with the love, care and nurturing that our little ones receive. The Stems Educators we have built relationships with are kind, experienced, knowledgeable, patient and above all FUN! We see our daughters thrive from the individualised care programmes Stems offers families for their children and the wonderful work Stems puts in behind the scenes to ensure inclusive, safe play programmes that meet each child where they are at, encourage them to explore at their own pace, ignite their imaginations and let them explore authentically in nature and the local community! Thank you Stems'

- Emma and Darin, Rolleston
'Emma McAlister would be one of the most loving early childhood leaders I have met in my career as a teacher. She ensures that all families are placed with right fit for everyone. Through my experience as a teacher and research in my Master of Early Childhood offering your child time and space to learn in an unhurried environment at home is most beneficial for them especially in the case where you are needing full time care. Your child will be able to form very strong relationships with an adult is the best way for the child to connect and understand the world around them'

- Tamara, Rolleston
'Stems is fantastic both my kids went there and Stephany Wofinden is amazing and she loves what she does so all the extra programmes they offer is so good! My kids both loved it !'

- Chanelle, East Tamaki
'I'd like to thank Stems FROM HOME for providing this lovely home based care. For us we were looking for the best caring and loving environment for our wee boy. Meeting Jacinta completed that, she is the most caring loving teacher and goes above and beyond to provide the best care. Manprenak is so happy in his wee nest place at Jacintas we are very happy with all they do for us, not forgetting Emma and the Stems team, thanks so much.'

- Ronika, Bromley
'Stems From Home has been part of our family now for over one year. Our son started when he was 11 months old and immediately settled into a very home like environment. He is treated as an individual and is encourage to explore, play and learn at his own pace. The resources he has access to with his carer are exceptional and she grows and nurtures his interests and skill sets. Ruben is involved in music, gym, yoga and numerous outdoor activities. Ruben is happy and settled in his amazing environment. Ruben and our family couldn't be happier with Stems'

- Samantha, Redwood
"We have been extremely to have Stacey as part of Blaire, Ollie and our family lives. She has been an integral part of them flourishing, with things like teaching Ollie sign language and helping Blaire prepare for school. Stacey and everyone at stems have been extremely support over some challenging times. They have always gone above and beyond to ensure the kids are happy and settled."

- Amelia, Woodend
"As a parent new to home care, I wasn't sure what to expect when my son started with Cara at 18 months old. So quickly he developed an incredible rapport with her, and I started seeing him hitting milestones that I otherwise wasn't expecting so soon. Stems from Home was his home away from home and he was not only treated like a part of Cara's family but was also was learning and developing at an amazing rate. So grateful for the care my boy has had at Stems FROM HOME."

- Kayla, Pokeno
"I love the service Stems provides. Amie (the educator) is such a loving and caring person, my son loves her so much, she's a part of our family. Stems carries out visits, organises group activities and supplies learning materials to each educator on a regular basis. Makes the kids' days fun and resourceful. Great communications with families too. We love to read the stories the educator and learning advisor writes about our son. Will put them into a folder and get my son to read it when he's older, I'm sure he will really enjoy it."

- Mona, East Tamaki
"We have now been with Stems in home care with Jacinta and I am more than happy with our choice to change care - my daughter was in a centre-based care before this from when she was an infant. In a very short amount of time, my daughter has grown to speak favourably of Jacinta, we have a close and respectful relationship where I feel confident that she will take care of my daughter's special needs due to her chronic health problems. Jacinta is one of the most honest, caring, and most thoughtful carers I have met, as well as having true fun with the children she is in care of. I do not doubt her passion to be a great carer and she continues to do so with my daughter - we are very lucky to have found her!"

- Tracey, Mount Pleasant, Christchurch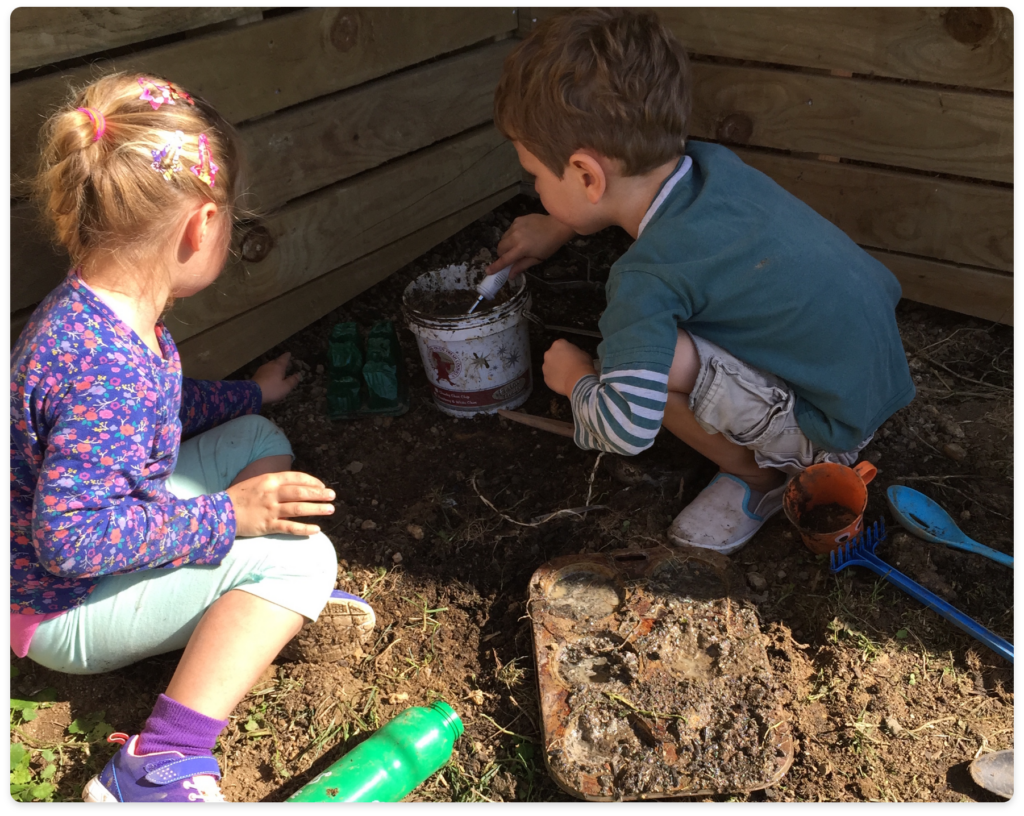 There are many choices for child care and Home Based child care within the regions of East Auckland/Franklin and Canterbury today. Which provider you trust to really understand your needs when supporting you to choose the ideal In home educator for your young tamaiti (child), plays a huge part in the ongoing care and service your family, and the educator you select, receives. There is a remarkably big difference between homebased child care and QUALITY Home based childcare. We want you to have only the very best for your infant, toddler or young child. As an Educator, we want to receive the best support and guidance possible too.