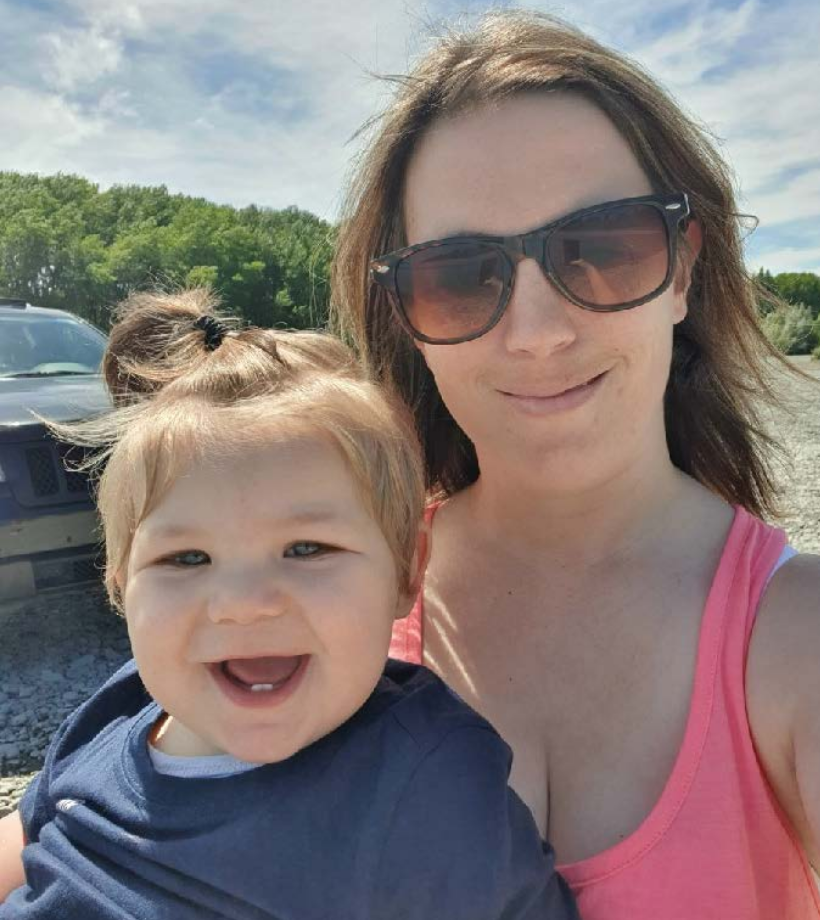 Want to find out more about Stephanie?
Give us a bell:
Hi, my name is Stephanie, and I am a mother of three beautiful boys – Jackson and Harley who are primary school aged, and Edison who is a pre-schooler.
Having recently finished my degree in Bachelor of Teaching (Early Childhood) and with 5 years' experience working in the ECE sector, I am very excited to be working as a Homebased Educator.
In our spare time you can find us down at the estuary feeding the ducks, swimming at the Waimakariri River or down at the park having a family game of football or T-ball.
I am passionate about building the confidence of our young tamariki, and supporting them to develop their working theories about the world they live in.
I believe in providing open- ended learning experiences through loose parts and heuristic play. My teaching philosophy aligns with the RIE philosophy through respectful and unhurried caring moments.
With a large backyard and big garden there is lots to explore, as well as fostering a sense kaitiakitanga in taking care of the environment and forming an understanding of the world around them.
Messy play and art experiences are a favourite at our house where tamariki can experience play with all 5 senses.
We love to get out in the community, attending tumble times, story times at the library and the many opportunities Stems FROM HOME offers.
Stems FROM HOME Programme
Stems FROM HOME run a varied weekly programme that all of our Educators and whānau are welcome to attend. This includes;
Playgroup, Little Explorers (outdoor experiences and outings), Little Splashers swimming lesson in summer terms and Mini-Gym in winter terms. Our Playgroup sessions include regular children's yoga experiences, and also visits from Siu and Leah from Loopy Tunes Preschool Music. All information is shared in our term flyer.
* First Aid/Civil Defence Kit * Cot/bed * Highchair * Car seats
* Personal linen and hand towels
* A quiet home environment, in which children are able to have really good naps (if needed). If your child has a dummy or security object for sleep time, please send these inside their bag.
* Programme planning and monthly learning stories about your child's individual learning and development, by using Educa (online portfolios).
* A change of clothes as we like to fully experience everything we do!
* A hat and sunblock in summertime. Please apply sun block to your child in the morning and I will reapply during the day.
* Gumboots and a raincoat for the rainy months
* Sufficient nappies, wipes/cream, bibs, and feeding bottles
* A healthy packed lunchbox and a water bottle
Please remember to bring along your child's Stems Journal. These are a useful communication tool for sharing daily entries about your child's day, care routines, happenings and up-coming events).