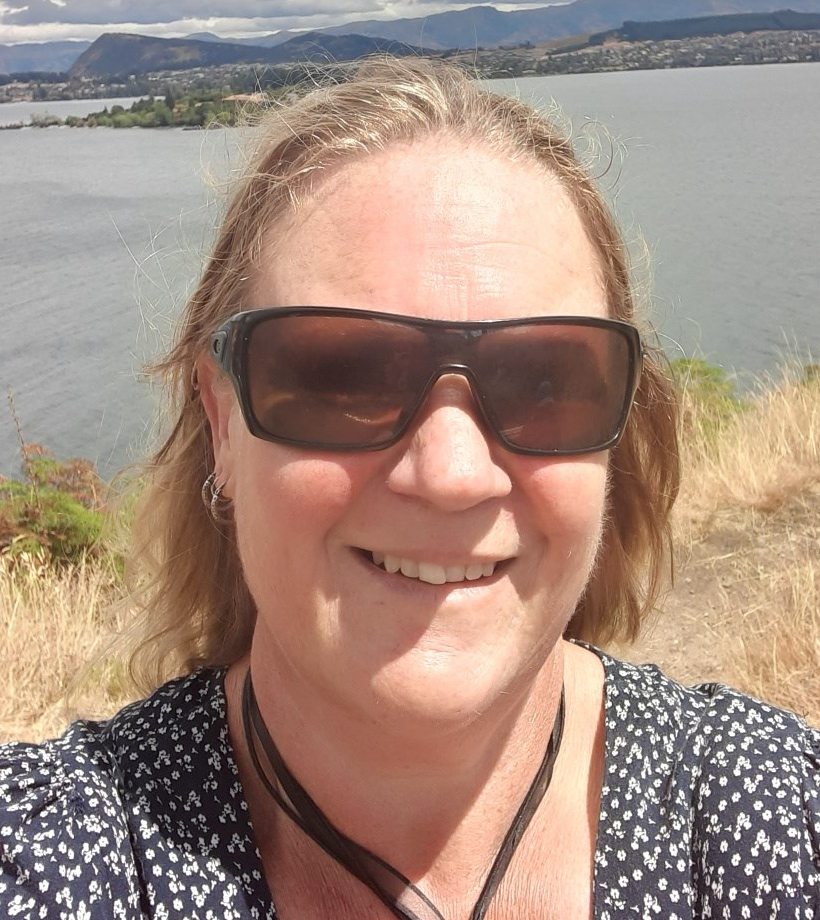 Want to find out more about Lisa?
Give us a bell:
Hi I'm Lisa, and I live in Gainsborough, West Melton with my husband and our 4 children. We built our home in Gainsborough and have lived here since 2010.
From a young age I loved working with and being around babies and young children. I have worked in preschool, as a teacher aid at my children's school and also as a nanny for many years. I love pre-schoolers' thirst for knowledge, extending on their interests in a home setting, and providing a warm and safe environment for children to explore and gain knowledge in the most fun way. I have a special interest in working with multiples and new-borns. I have many years experience working with mum's of multiples, helping with feeding and learning the signs of wind, hunger and tiredness.
I am a qualified in Early Childhood Education with a Level 7+ qualification. I have a current first aid certificate, age appropriate sleeping arrangements, and car seats signed off for safety by Baby on the Move. My heart is definitely in sharing my home with children, learning together and having loads of fun doing it! I am still in contact with many of the families I have helped along with way and these bonds are special to me.
My heart is definitely in a small environment where I can focus on individual needs and interests and extend these in a fun way. I chose Stems as they have great opportunities to extend knowledge in fun ways with a weekly playgroup with yoga, swimming, mini gym, Little Explorers and many other fun learning activities. Stems provide children with opportunities to interact with others as part of a larger group, building relationships and making new discoveries together.
I really enjoy arts and crafts so always have paints, playdoh and slime in my programme. I also love going on adventures to find natural treasures to use in art.We have many local parks which we can visit, and also a weekly music group very close by.

I have a large outdoor area with many things to ride on, a sandpit to play in and climbing equipment for the children to practice their developing outdoor skills. I provide a warm and safe environment for children to explore.
Stems FROM HOME Programme
Stems FROM HOME run a varied weekly programme that all of our Educators and whānau are welcome to attend. This includes; 
Playgroup, Little Explorers (outdoor experiences and outings), Little Splashers swimming lesson in summer terms and Mini-Gym in winter terms. Our Playgroup sessions include regular children's yoga experiences, and also visits from Siu and Leah from Loopy Tunes Preschool Music. All information is shared in our term flyer. 
* First Aid/Civil Defence Kit * Cot/bed * Highchair * Car seats
* Personal linen and hand towels
* A quiet home environment, in which children are able to have really good naps (if needed). If your child has a dummy or security object for sleep time, please send these inside their bag.
* Programme planning and monthly learning stories about your child's individual learning and development, by using Educa (online portfolios).
* A change of clothes as we like to fully experience everything we do!
* A hat and sunblock in summertime. Please apply sun block to your child in the morning and I will reapply during the day.
* Gumboots and a raincoat for the rainy months
* Sufficient nappies, wipes/cream, bibs, and feeding bottles
* A healthy packed lunchbox and a water bottle
Please remember to bring along your child's Stems Journal. These are a useful communication tool for sharing daily entries about your child's day, care routines, happenings and up-coming events).