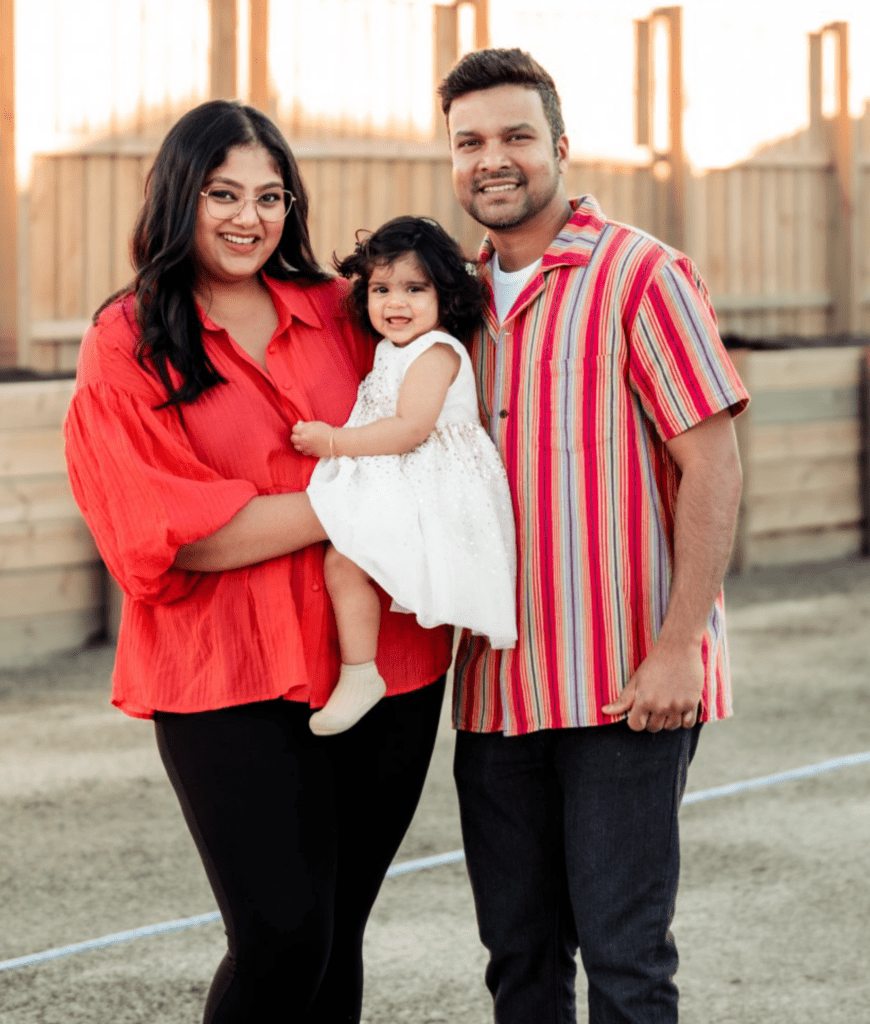 Want to find out more about Zinzi?
Give us a bell:
Kia ora, my name is Zinzi and I live in a lovely area known as the Groynes in Northwood with my husband, Liki. We have a little girl Amelia who is preschool-aged and is at home with me. We also have a cat named Mila.
As a family we love spending time outdoors, especially going on walks and exploring our backyard at the Groynes park. I am a registered and qualified Early childhood teacher and ever since becoming a mum, I wanted to continue doing what I am most passionate about and that is working with little children. Working in a home-based care has been the best decision for my family, especially where I can provide a safe and nurturing environment to grow and learn alongside a small group of friends. I love the excitement and enthusiasm that children have and enjoy watching them develop their confidence in learning and trying new things through exploration.
I believe that it is essential to provide an inclusive environment that meets the needs of all children while being supportive of their routines and fostering a shared understanding of the families' aspirations for their child.
I have a great set-up of resources and space in my home where children can explore and play. I alternate my set-up and resources based on children's current interests. We enjoy playing with puzzles, water play, messy play and sensory painting. I enjoy reading story books to our tamariki as they enjoy looking through the pages and using their imagination.
The benefit of being part of a small ratio group in my care provides exciting Stems from Home programmes where children can enjoy some great large group learning experiences and outings. These include playgroups, music and yoga sessions.
One of our favourite things to do is going on excursions to places such as Arion farm, Spencer park and Styx Mill Reserve. We also spend a lot of time at Groynes park which is right next to us. We enjoy seeing the native birds and playing in the playground. I believe in fostering confidence by promoting healthy physical activities and as we love being out in nature.

Stems FROM HOME Programme
Stems FROM HOME run a varied weekly programme that all of our Educators and whānau are welcome to attend. This includes;
Playgroup, Little Explorers (outdoor experiences and outings), Little Splashers swimming lesson in summer terms and Mini-Gym in winter terms. Our Playgroup sessions include regular children's yoga experiences, and also visits from Siu and Leah from Loopy Tunes Preschool Music. All information is shared in our term flyer.
* First Aid/Civil Defence Kit * Cot/bed * Highchair * Car seats
* Personal linen and hand towels
* A quiet home environment, in which children are able to have really good naps (if needed). If your child has a dummy or security object for sleep time, please send these inside their bag.
* Programme planning and monthly learning stories about your child's individual learning and development, by using Educa (online portfolios).
* A change of clothes as we like to fully experience everything we do!
* A hat and sunblock in summertime. Please apply sun block to your child in the morning and I will reapply during the day.
* Gumboots and a raincoat for the rainy months
* Sufficient nappies, wipes/cream, bibs, and feeding bottles
* A healthy packed lunchbox and a water bottle
Please remember to bring along your child's Stems Journal. These are a useful communication tool for sharing daily entries about your child's day, care routines, happenings and up-coming events).