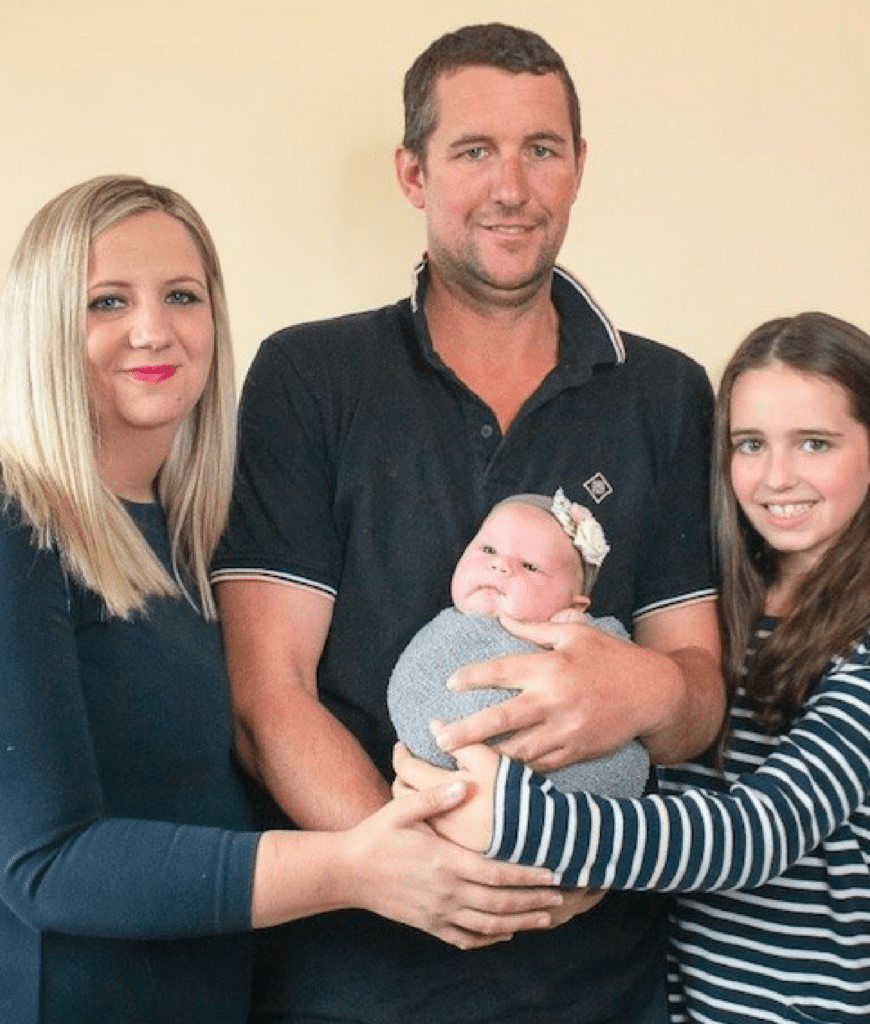 Want to find out more about Vicky?
Give us a bell:
Kia Ora, I am Vicky, a passionate, fully qualified and registered teacher. I became impassioned about the education and the wellbeing of young people when I volunteered in a local school; since then I have enjoyed teaching for many years. I live in a spacious, sunny home in Woodend with my partner George, daughters Caitlin and Rosie (preschool age), cat Nala and our new addition Rex, the puppy! As a family, we love to adventure and really enjoy fishing and camping and being outdoors in the natural environment.
Since becoming a Mum, I have wanted to combine my teaching skills with my passion for nurturing children within a home based environment. I have quickly realised that seeing my daughter thrive and flourish I wanted to provide a nurturing, caring environment rich in endless learning opportunities. I believe in providing children with open ended opportunities that centre around the child's interests and needs. Embracing their interests to support their exploration and learning is key, and seeing the world through a child's eyes is crucial. I aspire to make a real difference to the children and whānau that I have the pleasure of connecting with.
I have an extensive supply of varied indoor and outdoor play resources. These are centred around open ended opportunities for the children to foster their own ideas and learning. Through observation and personalised planning, I will continue to develop resources around your child's budding interests. Rosie and I always find exciting ways to ignite our imagination from: nature walks, to fairy doors, beach exploration, making playdough or baking healthy snacks together. We love to use dress ups to explore our creative and imaginative play, but our favourite time is getting cosy on the cushions and exploring a book together in the library area. Often, you can hear the giggles (I think mine are the loudest) from the sandpit or mud kitchen too – mud pies are sold for free! I believe the possibilities begin with the child and children are the directive. We are so lucky to have a great playground (just a few steps from the door) and we love to make a picnic lunch and spend some time exploring. Everyday is a new, exciting adventure just ready for exploring!
Stems FROM HOME Programme
Stems FROM HOME run a varied weekly programme that all of our Educators and whānau are welcome to attend. This includes;
Playgroup, Little Explorers (outdoor experiences and outings), Little Splashers swimming lesson in summer terms and Mini-Gym in winter terms. Our Playgroup sessions include regular children's yoga experiences, and also visits from Siu and Leah from Loopy Tunes Preschool Music. All information is shared in our term flyer.
* First Aid/Civil Defence Kit * Cot/bed * Highchair * Car seats
* Personal linen and hand towels
* A quiet home environment, in which children are able to have really good naps (if needed). If your child has a dummy or security object for sleep time, please send these inside their bag.
* Programme planning and monthly learning stories about your child's individual learning and development, by using Educa (online portfolios).
* A change of clothes as we like to fully experience everything we do!
* A hat and sunblock in summertime. Please apply sun block to your child in the morning and I will reapply during the day.
* Gumboots and a raincoat for the rainy months
* Sufficient nappies, wipes/cream, bibs, and feeding bottles
* A healthy packed lunchbox and a water bottle
Please remember to bring along your child's Stems Journal. These are a useful communication tool for sharing daily entries about your child's day, care routines, happenings and up-coming events).