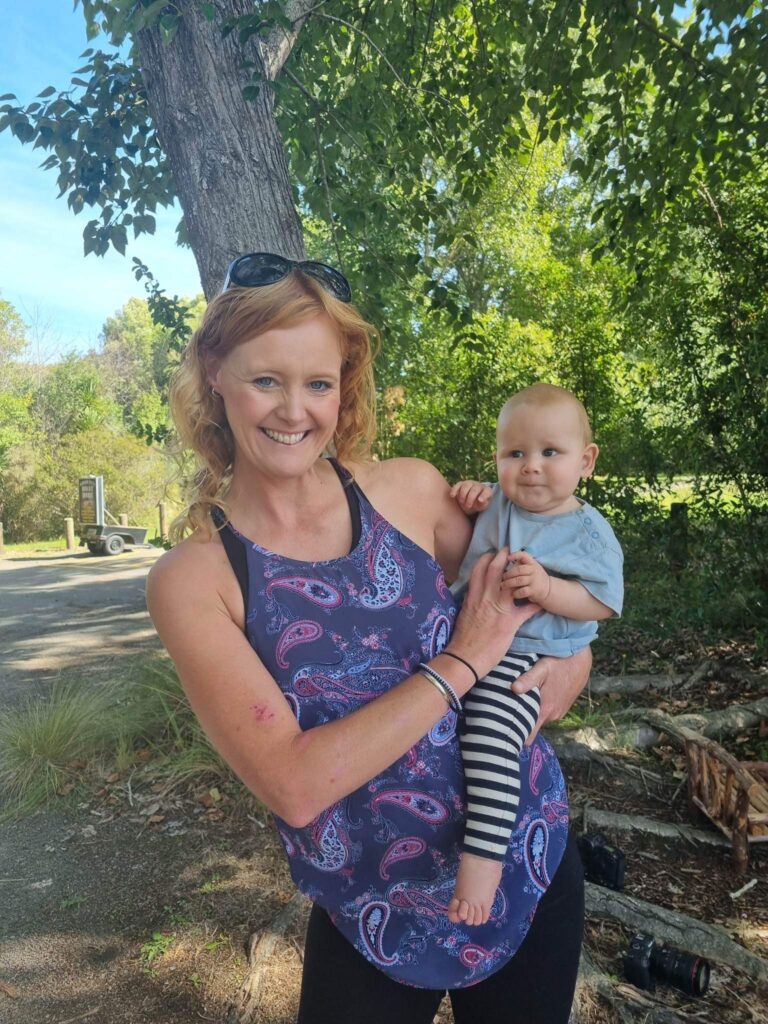 Want to find out more about Stacey?
Give us a bell:
Hi there, my name is Stacey and I am an energetic, loving and passionate Educator of little people—they bring me such joy!  I live in Belfast with my three flatmates  Sabrina, Alex and Josh, and have a cheeky cavoodle puppy called Ralph.  Ralph is adored by everybody who he meets, he loves coming out on outings with us (especially the beach).  He adores all the children and families and is now just a part of our wee tribe.  The children get the opportunity to help me raise him, caring for him by feeding, brushing, playing and of course taking him for walks—seeing the beautiful relationship they all have with him is so special.
I have been teaching as a passionate Montessori Teacher for the past 9 years, but in the sector for 16yrs, I love making and creating resources and environments for my wee friends to independently learn in and be the support when needed. I love giving children the opportunity to express, try and experiment and learn themselves by gaining life skills they will use forever. I am VERY creative, love making a mess, enjoys a dance or two especially to The Wiggles, being outside in my playground brings me so much joy, gardening, taking photographs and of course YOGA!
With being a Children's Yoga Teacher, I have my own Yoga Studio which has an entrance, we have turned this into a children's classroom full of Montessori materials etc. I have a huge array of resources and love creating new ones.
I enjoy the smaller ratio and relationships that are built in Homebased and I love having families join my beautiful space that I have created with so much love.
The children's learning opportunities and possibilities are endless! I am passionate about doing exciting excursions to places such as The Groynes, the Botanical Gardens, and am close to The Wetlands and Bottle Lake Forest. We also spend a lot of time in our local community by going to beaches, reserves and various outdoor playgrounds. I believe it is really important to promote healthy physical activity, confidence, and a love of being out in nature.
Stems FROM HOME Programme
Stems FROM HOME run a varied weekly programme that all of our Educators and whānau are welcome to attend. This includes;
Playgroup, Little Explorers (outdoor experiences and outings), Little Splashers swimming lesson in summer terms and Mini-Gym in winter terms. Our Playgroup sessions include regular children's yoga experiences, and also visits from Siu and Leah from Loopy Tunes Preschool Music. All information is shared in our term flyer.
* First Aid/Civil Defence Kit * Cot/bed * Highchair * Car seats
* Personal linen and hand towels
* A quiet home environment, in which children are able to have really good naps (if needed). If your child has a dummy or security object for sleep time, please send these inside their bag.
* Programme planning and monthly learning stories about your child's individual learning and development, by using Educa (online portfolios).
* A change of clothes as we like to fully experience everything we do!
* A hat and sunblock in summertime. Please apply sun block to your child in the morning and I will reapply during the day.
* Gumboots and a raincoat for the rainy months
* Sufficient nappies, wipes/cream, bibs, and feeding bottles
* A healthy packed lunchbox and a water bottle
Please remember to bring along your child's Stems Journal. These are a useful communication tool for sharing daily entries about your child's day, care routines, happenings and up-coming events).