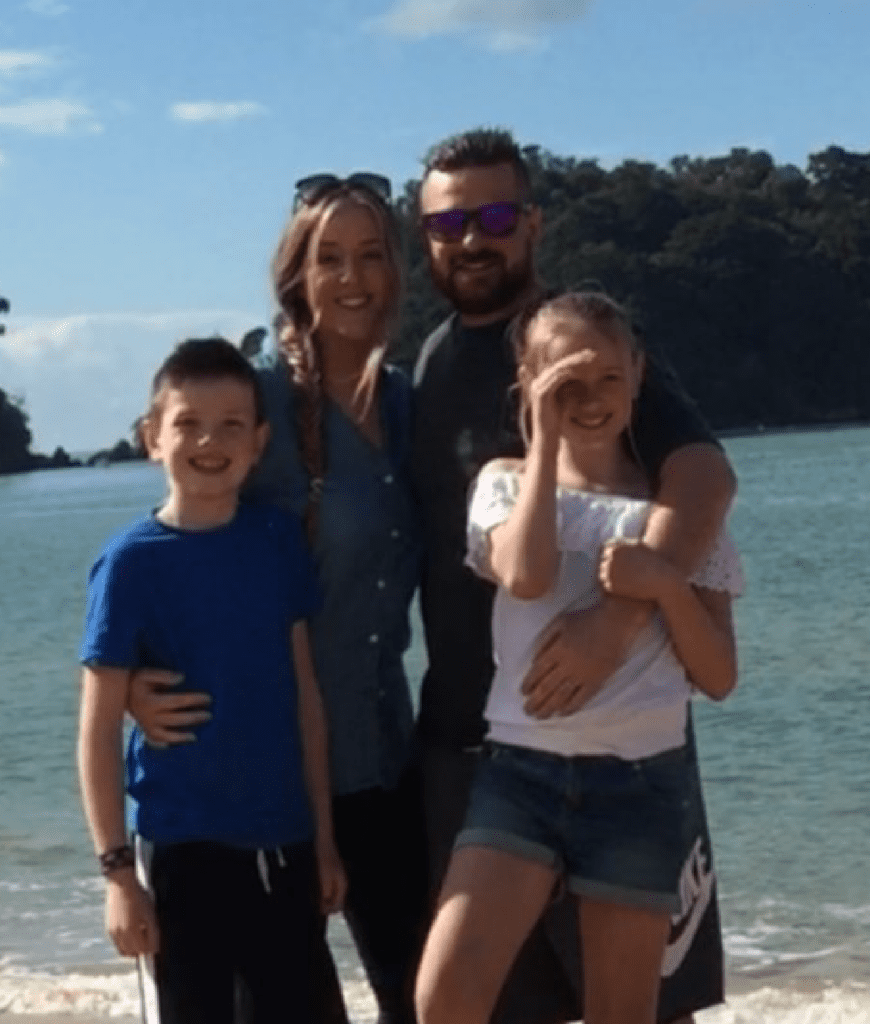 Want to find out more about Jenna?
Give us a bell:
Hi, my name is Jenna! I am married with 2 children, Elle & Henley. My husband and I are both English and have travelled back and forth to New Zealand over the years, but we are now back here for good and we have settled down in lovely Leeston!
I love to spend time with my family. We enjoy going to the beach, walking and spending time in the garden too! I love to cook and bake and utilise lots of my spare time trying out new recipes or baking for family and friends! In winter we spend most of our Saturdays working around the kids sports but always have Sunday as family day!
I love helping to build children's confidence and help them to develop new skills, being a part of their world and being a positive influence in their lives. I worked as a Nanny for 2 years in the U.K and had the joy of nurturing children in their early years. I really love caring for young children and being part of their learning experiences, and I especially like to make learning fun and do lots of creative play!
During our week we have favourite places and activities that we like to go to, and this is
also balanced out with time in my home environment following the children's play
interests and finding creative ways to explore these. Usually our week will include the
following experiences;
Stems play group OR Rhyme Time at the local library (Tuesdays)
Going to one of the local playgrounds (every day, weather permitting)
Arts & Crafts (we always do some form of arts and craft, either cutting and sticking, prints, bracelet making, painting, helping to develop fine motor skills
Mainly Music Group (Every Wednesday)
I also do story time every day (usually in the afternoon), as it's a nice way to support
language development and share in small group times together. The children are all
involved in the daily routines for the group, having opportunities to contribute their skills,
learn new things and also develop their self-help and self care skills in a positive and
supportive way.
Stems FROM HOME Programme
Terms 1 & 4: Little Splashers Swimming (Tuesdays), Playgroup (Wednesdays), Little Nature Explorers
Terms 2 & 3: Playgroup (Tuesdays), Mini Gym, Little Nature Explorers
We also have regular organised outings, community group experiences and meet-up's on the other days of the week including to Bunnings DIY sessions, Arion Farms, Spencer Park, Halswell Quarry, and McCleans Island
* First Aid/Civil Defence Kit * Cot/bed * Highchair * Car seats
* Personal linen and hand towels
* A quiet home environment, in which children are able to have really good naps (if needed). If your child has a dummy or security object for sleep time, please send these inside their bag.
* Programme planning and monthly learning stories about your child's individual learning and development, by using Educa (online portfolios).
* A change of clothes as we like to fully experience everything we do!
* A hat and sunblock in summertime. Please apply sun block to your child in the morning and I will reapply during the day.
* Gumboots and a raincoat for the rainy months
* Sufficient nappies, wipes/cream, bibs, and feeding bottles
* A healthy packed lunchbox and a water bottle
Please remember to bring along your child's Stems Journal. These are a useful communication tool for sharing daily entries about your child's day, care routines, happenings and up-coming events).