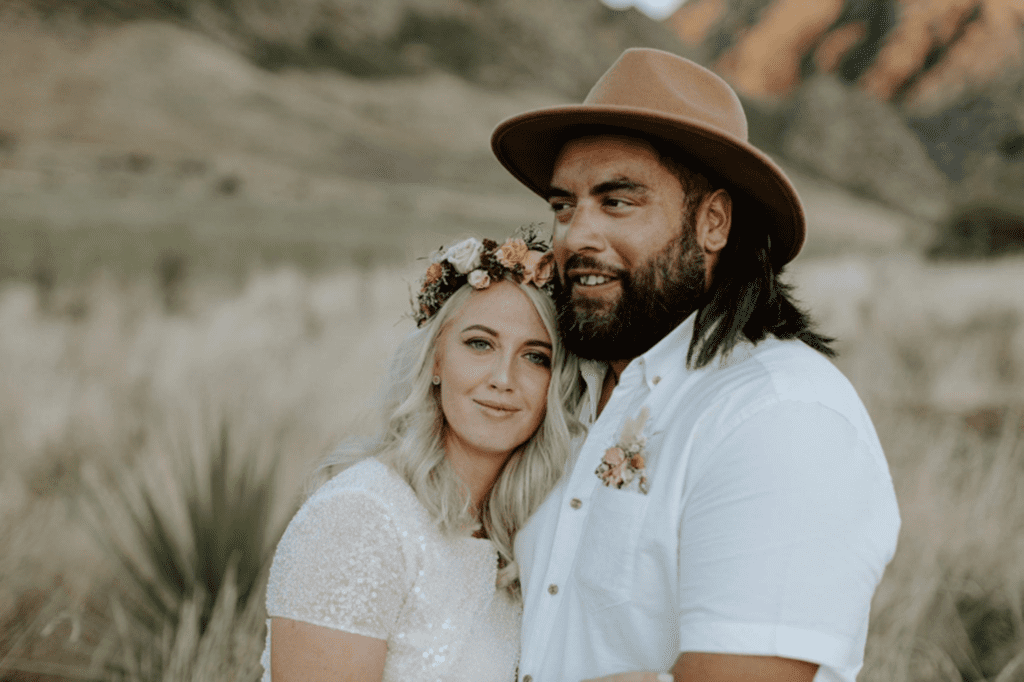 Want to find out more about Gabbie?
Give us a bell:
Mihimihi
Ko Gabbie Bryce taku ingoa
Ko Tautoro te maunga
Ko kereru te roto
Ko Punakitere te awa
Ko Mahuhu Ki Terangi te Marae
Ko Ngatokimatawhauroa te waka
Ko Ngati Moerewa raua Ko Ngati Rangi te Hapū
Ko Ngāpuhi te iwi
E noho ana ahau i Rolleston ināiane
I love friends and family and often host get-togethers as I enjoy creating memories and spending as much time as possible with those I cherish. I am a huge animal lover and we currently have a red-eared slider turtle that we adopted from a friend. Music is my passion when you come around there is always something on in the background and this is a tool I use to engage with tamariki to have fun and be silly. When I'm not at home I love going to Music festivals or gigs and I enjoy a cheeky afternoon nap at the weekends. Food is my weakness especially if it involves desserts, chocolate or doughnuts!
My whānau have a long line of kaiako who has taught in many sectors of Education which lead me down my path of training and gaining my degree in Early Childhood Education. My teaching and personal philosophy closely align with kaupapa Māori values Ako and Whānau. I teach with love through a play-based pedagogy where tamariki and whānau are in a home environment and are free to explore and learn through curiosity at their own pace.
"Ako" is a Māori concept, which means both to teach and to learn. It signifies that everyone is valued and has something to bring to a learning opportunity no matter how small—collaborative learning is treasured. It also recognises the knowledge that both kaiako and learners bring to learning interactions, and it acknowledges the way that new knowledge and understandings can grow out of shared learning experiences.
"Whānau" the family is the essence of tamariki.  It acknowledges the relationships that we have with one another and the world around us. When acknowledged it signifies a sense of belonging through inclusiveness built through relationships with you the whānau and your tamariki.
We are so lucky to live in the wonderful Rolleston which provides lots of fun nearby activities. Often the tamariki and I will walk, bike, or scooter to the three nearby playgrounds or attend Te Ara Atea for story time or pick out a new selection of books.
In our home, we love learning Te Reo Māori and often use many sentences and phrases that tamariki pick up easily, then together we find new kupu. Our enthusiasm for learning Te Reo Māori is ongoing to hopefully help our young friends learn another language as it is great for brain development, boosts problem solving, critical thinking, and listening skills, in addition to improving memory,  concentration, and the a-ility to multitask.
I set up the environment to follow the dispositional interests of our tamariki and will often have messy play at the ready for tamariki to explore their senses. I would like to think of our home as your home where our small friends feel free to lounge on the floor while playing with resources and enjoy with minimal interruptions.
Stems FROM HOME Programme
Stems FROM HOME run a varied weekly programme that all of our Educators and whānau are welcome to attend.  This includes;
 Playgroup, Little Explorers (outdoor experiences and outings), Little Splashers swimming lesson in summer terms and Mini-Gym in winter terms. 
Our Playgroup sessions include regular children's yoga experiences, and also other fun visitors depending on current interests. All information is shared in our term flyer. 
* First Aid/Civil Defence Kit * Cot/bed * Highchair * Car seats
* Personal linen and hand towels
* A quiet home environment, in which children are able to have really good naps (if needed). If your child has a dummy or security object for sleep time, please send these inside their bag.
* Programme planning and monthly learning stories about your child's individual learning and development, by using Educa (online portfolios).
* A change of clothes as we like to fully experience everything we do!
* A hat and sunblock in summertime. Please apply sun block to your child in the morning and I will reapply during the day.
* Gumboots and a raincoat for the rainy months
* Sufficient nappies, wipes/cream, bibs, and feeding bottles
* A healthy packed lunchbox and a water bottle
Please remember to bring along your child's Stems Journal. These are a useful communication tool for sharing daily entries about your child's day, care routines, happenings and up-coming events).